Ever since the starcoins came around stardollars have been locked for non superstars. But today, things are getting a little more even: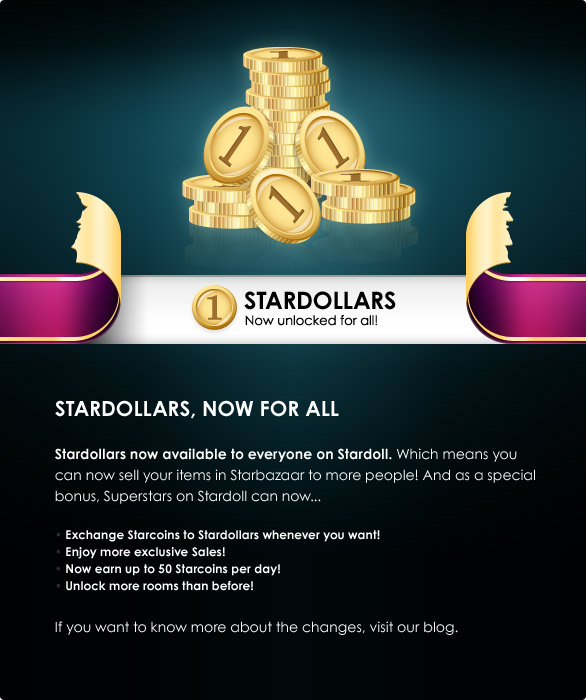 And superstars can now earn up to 50sc a day, unlock more rooms, more sales and exchange starcoins to stardollars whenever we want BUT there is a monthly limit. It says I can exchange 350 more but I guess it'll be different depending on how much you exchanged last time.
If you want to know more you can visit the official stardoll blog which is right
HERE
.
Do you like this change?
chloe-99
xoxo