Today we got this email from stardoll saying that anyone who makes a purchase will get an interior for free. When you read this you will think it will be for buying something from starplaza, but no. It is for buying extra stardollars or membership. And the offer only lasts till tomorrow.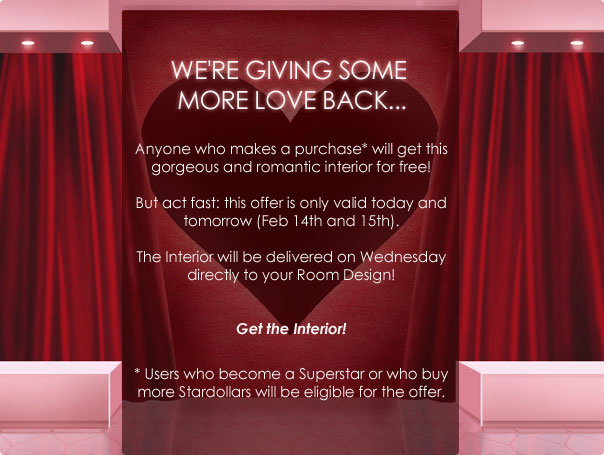 This offer doesn't seem worth it for me but what do you think?
Do you like the interior?